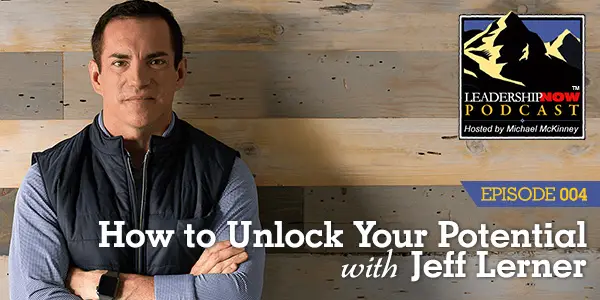 AFTER A DECADE of building multiple online businesses to over 8 figures and twice landing on the Inc. 5000, Jeff Lerner turned his focus to educating and inspiring entrepreneurs about the power of digital business. In 2019 he founded the ENTRE Institute to create a new generation of ENTREpreneurs. He has taken his story and the lessons he has learned and compiled them into a solid bestseller titled, Unlock Your Potential: The Ultimate Guide for Creating Your Dream Life in the Modern World. It resonates with many of the frustrations people are faced with in our time. In this podcast I talk to Jeff about how we can unlock our potential and take advantage of the opportunities available now in the new economy.
You can find more details and resource links on the episode home page.
"This is what the 3Ps is: it is a simple, heuristic filter. It is a lens that you can look at your life through to say, at any given time, if I am not moving my life forward physically, personally, or professionally, then I am somewhere between wasting time and killing myself slowly. And that's it!"
* * *


Follow us on
Instagram
and
Twitter
for additional leadership and personal development ideas.
* This article was originally published here