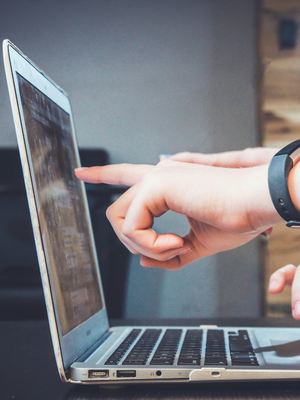 Data is commonly called "the oil of the 21st century" given how indispensable it is to the modern economy. Virtually every company today depends on collecting, tracking, and analyzing vast troves of data to better understand their customer needs. We have an unprecedented ability to become surgical in our understanding of a wide range of trends.
One of the great promises of having data at our fingertips is better tracking and more transparent reporting on measures of diversity, equity, and inclusion. Professionals in the workplace can arm themselves with data on key accomplishments and performance measures that can elevate the visibility and stature of their careers and teams.
Investing in understanding where the gaps are in diversity is advantageous to enterprises – not only in terms of doing the right thing, but in terms of business results. A mountain of research has confirmed that diversity pays off and leads to the creation of more innovative teams.
As the Harvard Business Review recently noted, companies with women in leadership positions saw a 10% frequency of terms expressing companies being open to transformation and change in company statements. Other studies back it up: more diverse C-suites are directly correlated with larger profits, higher margins, and increased total returns to shareholders.
There is a lot of work to do on this front.
The number of women serving in leadership roles, for example, remains dismal. The figures only look worse the higher you look on the corporate ladder. Today, about 25% of C-suite positions are held by women. The results are a little better for women on Boards at 29%. The purpose of having data at our fingertips is to enable organizations to report on their progress and give them the tools to address the gaps. The information gives investors, stakeholders, and employees a clear-eyed look at the obstacles.
It's also critical that organizations use the right kind of data to meaningfully move the needle towards more inclusive workforces. If you're not using the right information, your organization may lag behind its specified diversity goals.
There are two key challenges in how organizations use DE&I data:
They use lagging data – Lagging data refers to figures that indicate results only after a process is complete. This stands in stark contrast to indicators that track activities on an ongoing basis, which offer real-time data to help mitigate unconscious bias in the workplace. The use of lagging data is a common pitfall of organizations who are not diving in closely enough.
They don't get granular enough – Organizations may track the hiring rates of women but fail to consider intersectional factors like race or sexual orientation. There is a pronounced need to go deeper and more granular in order to understand what your employees are experiencing. While an organization comprised of a majority of women may not believe they have inclusion challenges to address, how many of those women are people of color or represent other underrepresented groups? By looking only at only one consideration – gender – they risk missing key analytics and a better understanding of where barriers remain.
DE&I solutions require tools that provide greater insights through anonymized aggregated data which examines a range of factors. Measurement of data could enable leaders to better gauge levels of unconscious bias within their organization and develop an effective mitigation strategy. Not least, this is the first time in history as many as five generations of professionals have worked alongside one another in the workplace. An organization may recognize a need for dialogue and training to educate employees about working across generations.
Surgical granularity enables leaders to diagnose specific workplace trends, such as women of color experiencing disproportionately more discrimination than men. This process of measurement and evaluation must not be a "one and done" exercise, but an ongoing process updated in real-time.
The take-away is that effective diversity, equity, and inclusion work requires an investment of time, resources, commitment, and a sustained effort. Companies will find the dividends enormous given the tremendous boost to the bottom line organizations see as a result of building more inclusive and welcoming workforces.
About the author:
Michele Ruiz is an entrepreneur, an author of a bestseller, a social media influencer, and a sought-after keynote speaker. Michele's ventures include founding BiasSync, a science-based technology company designed to help organizations effectively assess and manage unconscious bias in the work environment with proprietary data and analytics. Michele also founded Ruiz Strategies, a consulting firm specializing in change management, reputational management, internal communications, unconscious bias training and assessments. She is an advisor to senior executives at Fortune 20 multinational corporations and some of the highest-profile thought leaders and elected officials.
Michele is a subject matter expert in empowerment, entrepreneurship, sophisticated communication strategies, and diversity, equity, inclusion, and accessibility (DEIA). Before becoming an entrepreneur, Michele Ruiz enjoyed a long career as an award-winning broadcast journalist and received 16 Emmy nominations during her news broadcasting career, 5 Emmys, 4 Golden Mikes, and LA Press Club Awards.
(The opinions and views of guest contributions are not necessarily those of theglasshammer.com)
The post How Big Data Can Revolutionize DE&I – If It's the Right Data appeared first on The Glasshammer.
* This article was originally published here