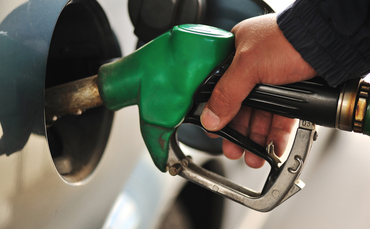 Australia vows to cut methane emissions, the US ratifies the Kigali Agreement, and all the other green business news from around the world this week
EU brokers deal to bring an end to internal combustion engine cars
The European Parliament and European Council reached an agreement this week, confirming plans to end the sale of new internal combustion engine cars and vans across the bloc by 2035.
The deal finalises one of the key planks of the EU's sweeping Green Deal programme, making it the first of Brussel's 'Fit for 55' policy packages designed to cut emissions 55 per cent by 2030 to be appoved by both the European Parliament and the Council of member states.
The legislation requires all new cars and vans sold in the EU to be zero-emission by 2035, effectively calling time on the internal combustion engine technology that has defined the auto market for over a century.
The package also included new interim targets requiring manufacturers to cut emissions from new cars by 55 per cent and from new vans by 50 per cent by 2030 compared to 2021 levels, as well as plans for new metrics for measuring the lifecycle emissions of vehicles.
In addition, the negotiations finalised a so-called 'Ferrari clause', which will see manufacurers that produce up to 10,000 cars and 22,000 vans a year exempted from the 2030 targets, although they will still have to deliver on the zero-emission goal by the end of 2035.
"Europe is embracing the shift to zero-emission mobility," said EU climate chief Frans Timmermans. "European car makers are already proving they are ready to step up to the plate, with increasing and increasingly affordable electric cars coming to the market."
President Biden signs Kigali Amendment, promises 'phase down' of HFCs
President Joe Biden chalked up another climate policy win this week, after signing the Kigali Amendment to the Montreal Protocol.
The White House enjoyed a surprise breakthrough earlier this year when it secured bipartisan backing for the Kigali Amendment, which requires signatories to phase out HFCs alongside the ozone-destroying CFCs that were covered by the original Montral Protocol.
With Congress backing the move, Biden formally signed the US up to the amendment this week. "I'm proud to sign the Kigali Amendment - a historic, bipartisan win for American manufacturing and global climate action," he wrote on Twitter. "My Administration is phasing down super-polluting chemicals so the US can lead the clean technology markets of the future and unlock thousands of new jobs."
The signing was accompanied by new analysis from the White House that indicated that the switch from HFCs to new cooloing technologies would lead to 33,000 new manufacturing jobs in the US, $4.8bn in exports, and a $12.5bn boost to the global economy.
Biden said the Kigali Amendment would "spur the growth of manufacturing jobs, strengthen US competitiveness, and advance the global effort to combat the climate crisis".
The signing of the Amendment will pave the way for new rules from the Environmental Protection Agency, which will aim to cut the use of HFCs in the US by 85 per cent over the next 15 years, preventing the equivalent of 4.7 billion tons of carbon dioxide being emitted between 2022 and 2050.
Canary Islands welcome new floating wind platform
Offshore wind technology specialist X1 Wind this week announced that its new floating platform has been successfully installed at the PLOCAN test site in the Canary Islands.
As summer trade-winds abated, a suitable weather window allowed X1 Wind and its partners from the EU-backed PivotBuoy Project to complete the installation process, connecting the fully-functional floating wind prototype platform to a mooring system and dynamic cables that were pre-installed last June.
"As installation work comes to a close another exciting chapter begins for X1 Wind as we prepare for operations to deliver first power to the PLOCAN smartgrid," he said. "This is the result of a massive team effort, and we would like to extend our appreciation to all project partners and local suppliers who have supported so diligently throughout the build and installation process. We are especially thankful to those partners and suppliers that have played an instrumental role in the final installation phase, developing a ground-breaking mooring, connection and installation solution for our X30 prototype. Now successfully installed, we will begin monitoring the platform in real-time with multiple sensors integrated within our in-house SCADA system."
Fitted with a Vestas V29 turbine, the 1:3 scale prototype has been stationed at a 50 metre water depth. However, X1 Wind said the technology would enable it to provide platforms for turbines with up to 15MW of capacity and beyond and deploy them at very deep water sites.
CEO and Co-Founder Alex Raventos said commercial scale plans are now gathering pace and will leverage the learnings from the PivotBuoy prototype. "This is a key milestone for our company and for the floating wind sector in general being able to install a floating wind platform using a TLP mooring system and requiring only small vessels," he said. "This reduces not only the costs but also the impact on the seabed. Data obtained from the X30 will contribute to de-risk the technology, improve the design, and obtain the certification of our commercial-scale platforms in preparation for upcoming tenders in Spain and other countries worldwide."
French state bank vows to end oil and gas investment
France's state-backed investment bank, Caisse de Depots, has confirmed it is to no longer finance new oil and gas projects, as part of its beefed up climate strategy.
The bank's new climate action plan stated that it would no longer make "investments and direct financing of new oil and gas production projects and the infrastructure directly related to these new projects".
It also said it would halt financing for oil companies that do not have plans to reduce production and would lower the threshold for not investing companies that benefit from coal projects to cover any businesses that generates more than five per cent of their revenue from coal activities.
Australia signs up to global pledge to cut methane emissions by 30 per cent
The Australian government this week confirmed that it has formally signed up to the Global Methane Pledge, joining leading governments and businesses in committing to cutting methane emissions by 30 per cent by 2030.
"By joining the Pledge, Australia will join the rest of the world's major agricultural commodity exporters including the United States, Brazil, and Indonesia in identifying opportunities to reduce emissions in this hard-to-abate sector," Climate Change Minister Chris Bowen said in a statement.
Bowen said the government would invest up to A$3bn in technologies and projects that can help deliver on the target. But he also stressed that the government would "not legislate or introduce taxes or levies to reduce livestock emissions".
Governments are confident that the targets set out in the Pledge can be met, given that tackling methane emissions from oil and gas infrastructure typically reduces costs for operators. However, reducing methane emissions from the livestock sector remains considerably more challenging and as such governments are continuing to face calls to both invest in new technologies that can help reduce emissions and encourage people to eat less meat.
Singapore strengthens national emissions goals
Singapore has become the latest country to strengthen its climate goals ahead of the COP27 Climate Summit in Egypt, announcing that it has cut its forecast for carbon emissions in 2030 and now expects to see emissions peak earlier than expected.
Speaking at the Singapore International Energy Week conference in Deputy Prime Minister Lawrence Wong said the city-state remains committed to delivering on its net zero by 2050 target.
And he revealed that the government now plans to reduce its carbon emissions target for 2030 to 60 million tonnes, a reduction of five million tonnes on its previous target that should result in savings equivalent to two thirds of the country's entire domestic transport sector.
"We will now aim to peak our emissions earlier, and reduce our emissions to around 60 million tonnes of CO2 equivalent in 2030," he added, according to Reuters' reports, although he failed to provide a precise date for emissions peaking.
Wong also unveiled a new hydrogen strategy, predicting the fuel could supply up to half of Singapore's power needs by 2050, drastically reducing its current reliance on fossil gas.
* This article was originally published here