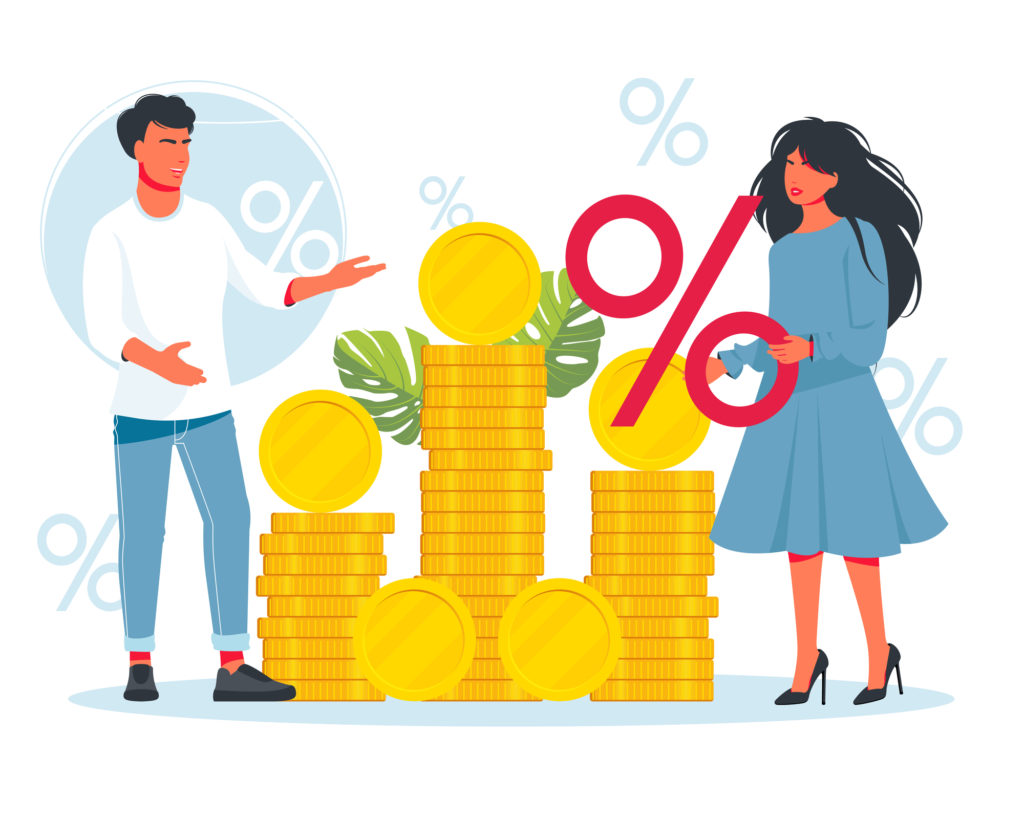 You're probably familiar with gas stations offering two rates: one for paying with cash and one for paying with a credit or debit card. Is this a cash discount or a credit surcharge? What's the difference? Should you choose one or the other? What state laws govern your choices? When the price of gas spiked, some merchants offering deliveries imposed gas surcharges.
During the holiday season, cash discounts may save some consumers money. There's a lot to think about. Here are some considerations about surcharges and cash discounts.
Cash discount versus credit surcharge
A cash discount is a reduction of the regular purchase price. For example, if you're selling an item for $25, you might offer a dollar off if the customer is paying with cash.
A credit surcharge is an extra fee for customers who choose to pay with a credit card. It is meant to cover the "intercharge," which is a fee paid by the merchant's bank to the card issuing bank for processing the credit card transactions; the fee is generally a percentage of the total transaction amount and is passed on to the merchant through the merchant's bank fees. The surcharge is a percentage of the price.
If the item sells for $25, you may charge a 2% fee for credit card payments. Several local restaurants near me now charge this 2% fee for paying the meal bill with a credit card. A credit surcharge is an addition to the stated purchase price, regardless of the label put on it. Other names for a credit surcharge include credit card fee, convenience fee, non-cash adjustment, or service fee.
Rules for cash discounts
Cash discounts are legal in all states, although Wyoming prohibits discounts in excess of 5% of the purchase price if done to induce payment in cash.
Rules for surcharges
The rules for surcharges apply only to credit cards. They do not apply to debit cards or prepaid cards, which must be treated by merchants as cash payments. Surcharges can't exceed the rate that the merchant pays for the transaction—no more than 4% (2% in Colorado).
Credit card companies, as well as some states, have rules on surcharges.
Credit card companies. Visa and Mastercard have rules regarding surcharges. For example, merchants must notify Visa and Mastercard as well as their bank that they're imposing a surcharge and post information about it at the entry to the establishment as well as at the point of sale (i.e., near the register) and on the receipt. Information must also be posted for online sales. American Express and Discover have their own rules for surcharges.
State rules. Surcharges are allowed unless state law prohibits them. Currently, they are prohibited in Connecticut, Maine, Massachusetts, and Oklahoma.
Final thoughts
Is it a good idea to offer cash discounts? Is it wise to levy credit card surcharges? Merchants need to balance their needs (e.g., to cover credit card processing fees) with the impact their decisions will have on customer buying. Will the policies promote or impede sales?
As more customers use alternatives to both cash and traditional credit cards, such as Apple Pay and payment apps (CashApp, PayPal, Venmo, and Zelle), merchants' decisions become even more complicated.
Find more information about surcharges from Merchant Maverick.
The post Surcharge or Cash Discount: What Are Your Options appeared first on Barbara Weltman.
* This article was originally published here