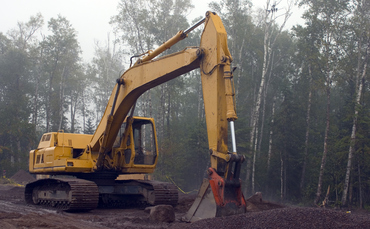 Latest figures from UN add to growing library of evidence that global financial system needs a major revamp if biodiversity and climate goals are to be met
UN environment summits are increasingly about money. Namely, which countries are responsible for mobilising 'green' finance, and under what terms, which nations qualify to be on the receiving end of this support, and how a global financial system heavily skewed towards supporting activities that hurt the climate and biodiversity can be reformed in time to avert environmental catastrophe. Discussions about climate finance dominated last month's COP27 Climate Summit, which culminated in developed nations agreeing, for the first time, to provide funding to help nations recover from the loss and damage caused by existing climate impacts. The final deal also included landmark references to the need to reform decision-making at the multilateral development banks and other financial institutions to better tackle climate change.
The COP15 Biodiversity Summit, kicking off next Wednesday in Montreal, is set to be no different. A number of proposals relating to nature finance are expected to be negotiated by the 195 parties tasked with thrashing out the terms of a new global pact for nature. After all, achievement of the various air, water, and conservation targets being proposed as part of the Post-2020 Global Biodiversity Framework, is heavily contingent on funds being available for the projects and schemes that can help meet those goals.
The draft version of the framework sets out two measures designed to ramp up the relatively meagre financial flows going towards nature-based projects. Target 18 aims to "redirect, repurpose, reform or eliminate incentives harmful to biodiversity, in a just and equitable way, reducing them by at least $500bn per year", whereas Target 19 calls for financial resources from all sources to reach $200bn a year, increasing flows from the Global North to the Global South by at least $10bn a year.
Numerous reports in the lead up to the crucial talks have detailed how funding flows towards nature-related projects are falling significantly short of the levels required to bring the deterioration of biodiversity around the world to a halt. One recent analysis by the Paulson Institute pinned the shortfall in the realms of $598bn and $824bn annually - less a financing gap and more a financing chasm. Green groups and economists have repeatedly warned the financial system's skew towards financially destructive activity is self-defeating, with the World Economic Forum estimating that $44tr of global GDP is 'highly' or 'moderately' dependent on nature. But such warnings have struggled to cut through with the regulators and financiers who have the power to redirect flows of global finance.
Today, in a bid to encourage negotiators in Montreal to take the issue of nature finance more seriously, the United Nations Environment Programme has published its own set of bleak figures highlighting how flows of public and private capital are undermining the future prosperity of the global economy and the wellbeing of humans and nature alike.
The State of Finance for Nature report, co-authored by the Economics of Land Degradation Initiative with support from consultancy Vivid Economics, notes that projects that protect, restore or manage terrestrial, freshwater, coastal and marine ecosystems - collectively known as 'nature-based solutions' - currently receive just $154bn annually, largely in the shape of government support packages. According to the report, the figure falls drastically short of the levels required to halt biodiversity loss, limit global warming to 1.5C, and achieve land degradation neutrality, with estimates suggesting $384bn is required annually by 2025 and $484bn is needed by 2030.
"While the world is enduring multiple crises, this report provides clarity," said Germany's economic cooperation secretary Jochen Flasbarth. "It shows that, by significantly increasing public and private investments in nature-based solutions, it is possible to tackle climate change, biodiversity loss and land degradation - and at the same time harness many societal and economic benefits. We need to act now."
The analysis argues the onus for plugging this nature finance gap should fall on private investors, conceding that governments are unlikely to increase existing financial flows to nature as they battle severe economic headwinds. Currently, private sector financial flows towards nature-based solutions sit at around $26bn, or 17 per cent of the total amount, according to the findings. These figures must grow rapidly if environmental goals are to be met, through investments in sustainable supply chains and redirecting nature-negative investments towards schemes that conserve and protect biodiversity.
However, the focus on the private sector does not result in a free pass for governments, given they set the regulatory and policy frameworks that play a key role in determinoing where capital is allocated. The report notes that that 'nature-negative' financial flows are currently three to seven times larger than investments in nature-based solutions. Hundreds of billions of dollars are ploughed each year into harmful subsidies in the energy and agriculture sectors, to the tune of $340bn to $530bn and $500bn, respectively. As such, policymakers have a critical role to play in overhauling the policy framework that allows and even rewards such destructuve activity, starting with the introduction of official targets on biodiversity loss, ambitious action on domestic emisisons, and the phasing out of ineffective subsidies.
Plans to introduce a global '30 by 30' target in any agreement that comes from COP15 has significant support, with more than 100 countries having publicly endorsed the goal of granting protected status to 30 per cent of land and sea by 2030. But questions remain about whether the goal will make it into any final treaty, how it will be worded if it does, and how seriously governments will engage with any new targets, given the framework will not be legally binding. Both global and domestic records on meeting voluntary biodiversity goals remain poor. The goals set in Montreal will replace the Aichi Targets, which were set in 2010 but were all missed by the time they came due in 2020. At the UK level, just this autumn the government missed its own deadline for introducing legally-binding biodiversity targets.
UNEP said its new analysis highlighted the need for any pact coming out of COP15 to have a clear mandate for countries to ensure the financial sector aligns its activities with nature-positive goals, reiterating a call it made earlier this month through a joint statement with the Principles for Responsible Investment and the Finance for Biodiversity Foundation.
"The science is undeniable," said Inger Anderson, executive director of UNEP. "As we transition to net zero emissions by 2050, we must also reorient all human activity to ease the pressure on the natural world on which we all depend. This requires governments, business and finance to massively step up investments in nature-based solutions because investments in nature are investments in securing the future for generations to follow."
The State of Finance for Nature report notes that capping global temperature increases at 1.5C, rather than the more dangerous 2C, will require additional investment of $1.5tr, bringing the overall total to $11tr between 2022 and 2050 instead of $9.5tr. These extra funds would largely need to be earmarked for sustainable agricultural and peatland restoration projects that can draw carbon from the air, it said. Achieving a goal to protect 30 per cent of land and sea by 2030 - Target 3 in the draft Global Biodiversity Framework, already publicly endorsed by more than 100 countries - will require $17bn to $22bn annually between now and 2030, according to UNEP.
With the International Monetary Fund warning earlier in the autumn that economic growth is set to contract to its lowest level in more than 20 years in 2023, appeals for private financiers and governments to ramp up financial flows for nature and biodiversity projects will inevitably face significant pushback from some quarters. But as today's report makes clear, many of these funds are already in circulation, with more than a trillion dollars each year channelled into nature-destructive energy and agricultural activities by governments alone, and just a meagre slither of overall totals of private investment spent on nature-based solutions.
Besides, the report highlights the danger of focusing on short-term GDP gains at the expense of the longer-term prosperity of the economy, which depends on robust ecosystem services, clean water, unpolluted air, and healthy soils. It is time for both investors and governments to wake up to the notion than investments in nature are investments in a safe and habitable planet that can underpin a thriving economy, and those spent bankrolling polluting activities could significantly destabilise the global financial system, as rising temperatures and extreme weather events make insurance premiums untenable, fuel resource scarcity, decimate government health and infrastructure budgets, and drive mass migration and political unrest. The nature financing chasm urgently needs bridging and the benefits of doing so have never been more obvious.
* This article was originally published here