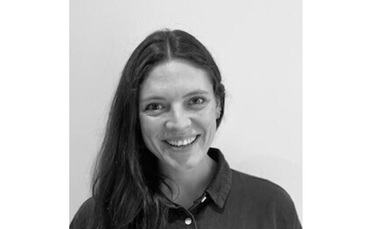 The Science Based Targets initiative has unveiled its climate guidance for the global shipping sector - BeZero Carbon's Louisa O'Connell considers how it could help maritime firms to decarbonise
Last month, the SBTi released its highly anticipated framework for the maritime sector. This is the first time the organisation has included near term and long term targets for a sector, highlighting the importance of transformational change in a sector considered one of the hardest to abate.
This is great news for a sector that has been lagging behind most others in terms of progress. The shipping industry accounts for around three per cent of total global emissions and its impact is only set to increase; estimates suggest emissions could triple by 2050 without significant transformation. The Paris Agreement does not include shipping as its global nature means it was considered to be outside the countries' nationally determined contributions. This lack of consistent regulation, a premium for biofuels and long lifetimes of vessels has historically made it difficult for the sector to take urgent action on decarbonisation.
The global regulatory body for shipping, the International Maritime Organisation (IMO), released an initial GHG strategy in 2018. This committed the sector to reducing their emissions by 50 per cent from a 2008 baseline by 2050, below the ambition of net zero emissions by 2050 the IPCC says we must be aiming for.
The SBTi has been hugely influential for many sectors. Its Progress Report in 2021 highlighted the achievements it had made in reaching critical mass in sectors including apparel, financial services, food beverage and agriculture and manufacturing. For harder to abate sectors however, uptake has been slower.
The methodology the SBTi launched last week is the first guidance for the shipping industry that demands that companies set targets aligned to the Paris Agreement goals. Achieving these goals is essential if we are to keep warming to 1.5C and mitigate the worst impacts of climate change.
The IMO is currently convened at the Marine Environmental Protection Committee and is set to revise its initial GHG strategy in 2023. However, it remains to be seen whether they will align with the 1.5C pathway. This would provide much-needed support for the SBTi in an industry that is so challenging to decarbonise.
Gaining support from across the industry won't be easy. The SBTi is making waves with its ambitious targets and faces a challenge to get all stakeholders on board and committed. Decarbonisation of the sector could be possible through a combination of energy efficiency measures, using low carbon biofuels in the short term and investing in zero carbon alternatives for a net zero future; a solution more straightforward in theory than in practice. The SBTi's influence places them in a unique position to facilitate cross-industry research and collaboration and create impact beyond simply setting targets.
The sector could benefit from the support that the SBTi can leverage across other sectors. While the guidance for the shipping industry has only just been launched, the organisation is far ahead in gaining critical mass in other sectors, many of which will rely heavily on shipping for transportation of their goods. Companies with approved targets will be looking for ways to reduce emissions in their supply chain. The SBTi has a unique opportunity to be pivotal in influencing the shipping industry through these companies.
The SBTi could also gain support from cheerleaders within the sector. The Maersk Mc-Kinney Møller Centre for Zero Carbon Shipping released their Marine Decarbonisation Strategy on 9 December. This report highlights the importance of decarbonising the sector in line with the 1.5C and revising the IMO target to increase its ambition and set interim targets. Shipping giant Maersk has also set a target to achieve net zero by 2040 and interim targets aligned with the SBTi. Collaboration with these bodies will inspire confidence in their goals.
Finally, carbon removal has an important role to play in achieving net zero emissions for shipping; the sector would benefit from specific SBTi guidance on this. Carbon capture and storage will be essential for the production of zero carbon alternative fuels such as blue ammonia. Currently, the SBTi has no specific guidance in the maritime methodology on how carbon removals should be used in a net zero strategy. In the recent launch webinar for the methodology, the SBTi stated that the emissions inventory of a company should be adjusted to account for carbon capture and storage accordingly. Given this is still an emerging technology, clearer guidance would help companies adopt and report their use of CCS accurately and demonstrate its impact.
This guidance is a welcome move for the industry, albeit one that's long overdue. Through collaboration with industry bodies and other sectors and clear guidance on impactful pathways, the SBTi can be instrumental in accelerating maritime decarbonisation and provide the solutions the sector greatly needs.
Louisa O'Connell is head of net zero research at BeZero Carbon.
* This article was originally published here