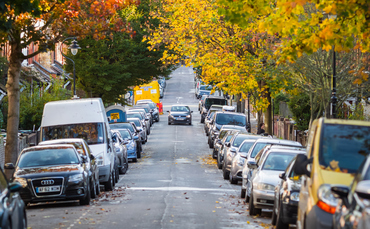 Tie-up will see Tesla and Polestar cars offered to Uber drivers in London from this month
Hertz has announced it will make 25,000 electric vehicles (EVs) available for rent by Uber drivers across Europe, with the roll out set to start this month in London before expanding to other major cities.
Under the terms of the partnership announced yesterday, Uber drivers will have the option to pick from a wide range of EVs, including models from pure-play EV manufacturers Tesla and Polestar.
The deal is an extension of a pre-existing partnership between the firms' which has enabled nearly 50,000 Uber drivers in North America to rent a Tesla.
The partnership is set to launch in London this month, before expanding to other European capitals such as Paris and Amsterdam, according to the update.
Hertz said the tie-up would help it build "one of the largest fleets of rental EVs in the world".
"By making EVs available to rideshare drivers, we will not only contribute to reducing emissions in European cities but also expand opportunities for people to experience the benefits of electrification," said Hertz CEO Stephen Scherr. "As Hertz invests to create one of the largest EV fleets globally, our Uber partnership will ensure that we continue to lead in the rapidly-changing mobility landscape across Europe."
Uber CEO Dara Khosrowshahi said the partnership would help the ride-sharing company to become a zero emissions platform in Europe by the end of this decade.
"As the largest mobility platform in the world, we know that our impact goes beyond our technology," he said. "Climate change is the most urgent global challenge which we must all tackle together - now is the time to accelerate. Expanding our partnership with Hertz into Europe will significantly boost our transition to zero emissions, helping drivers reduce running costs and cleaning up urban transport."
* This article was originally published here